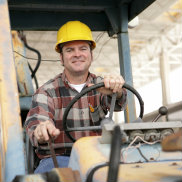 Business Loans & Lines of Credit
Whether you are just starting or needing to expand your business, Citizens Guaranty Bank is on your side with affordable loans and lines of credit for everything you may need*.
Buy equipment, upgrade work vehicles, secure working capital, or meet any other business need. We offer competitive rates and flexible terms, and will give you quick answers with local decision-making.
Summary

Affordable loans for all your business needs
Competitive interest rates
Flexible repayment schedules
Loans provide money as upfront lump sum
Lines of credit let you withdraw funds as you need them
Quick decisions made locally
Expert, personalized service you trust

*Subject to approval