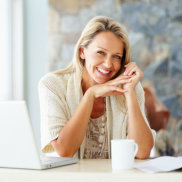 Online Banking & Bill Pay
Our free online banking service* provides secure access to your accounts anytime, anywhere — and you can pay bills electronically using our online bill pay** feature.
With the flexibility of access 24/7 to all of your accounts, you will save valuable time from your busy day. Citizens Guaranty Bank is dedicated to offering the most efficient, effective, and secure way of accessing your financial information!
Summary

Real-time access to your account information 24 hours a day, 7 days a week
Check account balances and transaction history
Make account transfers
With online bill pay you can pay:**
Utilities
Loans
Credit cards
Car payments
And more!

*Note internet provider charges may apply.

**Additional fees may apply

How to get started

Simply click "Enroll" under the "online banking login" icon on our website. Follow the instructions as prompted.

After providing your credentials, we will have to approve and confirm your identity as a Citizens Guaranty Bank account holder.

You should receive a confirmation email within 24 to 48 hours. If you do not, please contact us at 606-723-2139 for further assistance.