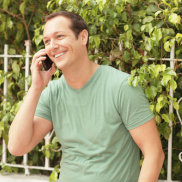 Customer Service Center
Telephone Banking
Access your account 24 hours a day, 7 days a week! Just dial our toll-free number 1-800-291-3521 to get up to date balances, make transfers, confirm check amounts, make an interest inquiry, and much more!
Lost or Stolen Cards
If your credit card is lost or stolen during normal bank business hours call (606) 723-2139, otherwise please call (727) 570-4881 and follow the instructions.
If your check card is lost or stolen during normal bank business hours call (606) 723-2139, otherwise please call 1-800-291-3521 and follow the instructions.
Reorder Checks
To reorder your checks online, please visit this site.
The following information must be consistent with your last order:
Personal information
Mailing address
Check design and next check sequence number
Routing Number
The routing number of Citizens Guaranty Bank is 042101475.
Direct Deposit
Get the convenience of direct deposit for your Federal recurring income such as social security, disability, pension, or payroll. With this service, you have immediate availability to your deposit.
If you would like to sign up for Direct Deposit, please fill out and return this form.
Automatic Savings Plan
Save money without having to come to the bank. Automatically transfer $5, $10 or more from your checking account to a savings, Christmas Club, or even an Individual Retirement Account. Just tell us how much you would like to transfer and how often.
Automatic Payment Plan
Be certain your loan payment is paid on time each month by setting up your loan payment to come directly from your checking account. We can also setup your safe deposit box annual rent or your utility bills such as Columbia Gas or Kentucky Utilities.
Visa® Check Cards
Citizens Guaranty Bank's Visa® check card* is accepted anywhere Visa is accepted. Funds are debited directly from your Citizens Guaranty Bank checking account and you can review all activity on your monthly checking account statement or by using our online banking. Ask one of our friendly customer service representatives for more information.
Teller Services
Cashiers checks
Fax service